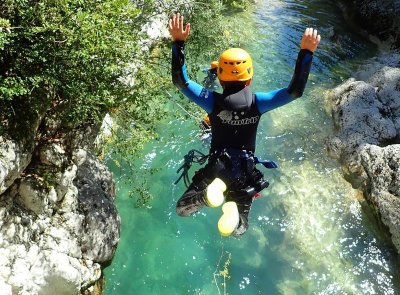 Canyoning in the Loup Valley
In the heart of the Loup Valley, enjoy canyoning in the Gours du Ray!
Ideal for beginners, the Gours du Ray canyon is a complete half-day course with jumps, toboggans and abseiling on obstacles not higher than 10 metres. Located in the upper Loup Valley, this small canyon will delight you with its lush vegetation and surprise you with its wild side.
Activity located just 20 minutes from your Hotel Les Cayrons